Specifications
Bluetooth Version – 5.0
Transmission Range – Up to 10 meters.
Music Play Time- Up to 5 hours
Driver Size – 10 MM
Charging Type – Type C
Weight – 35 grams
Sensitivity – 105 db+-3
Frequency – 18HZ to 20KHZ.
Features
Blasting Sound
Experience immersive theatre like sound, with balanced treble and loud beats.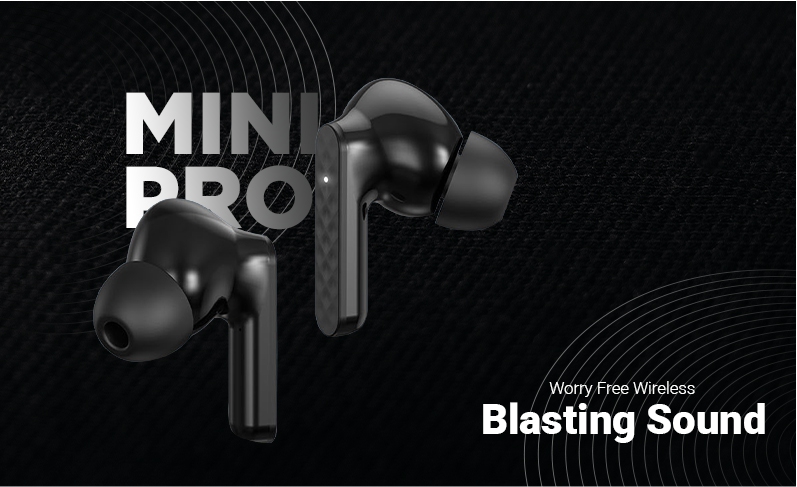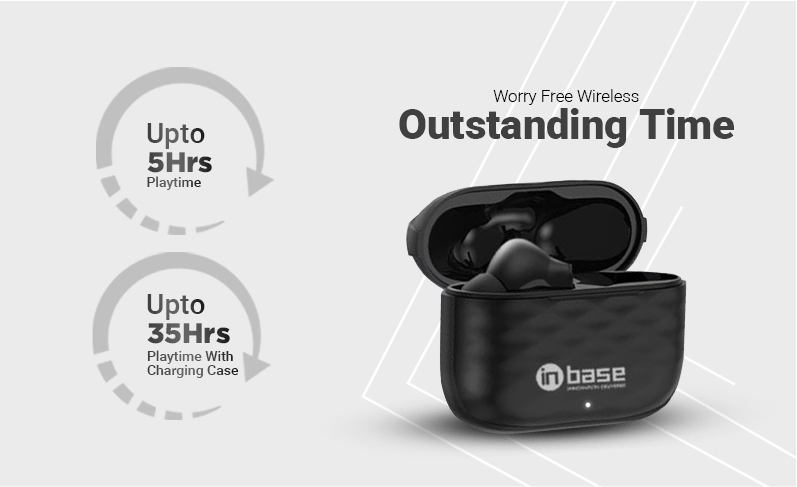 Outstanding Play Time
Industry leading play time of about 5 Hours on single charge and up to 35 hours with the power case.
Secure Fit
Fits perfectly in the ear, Light weight and good for long listening without any pain.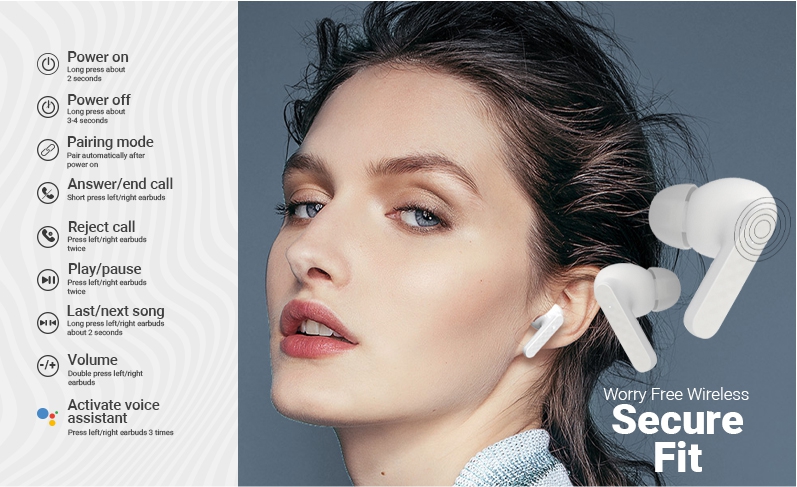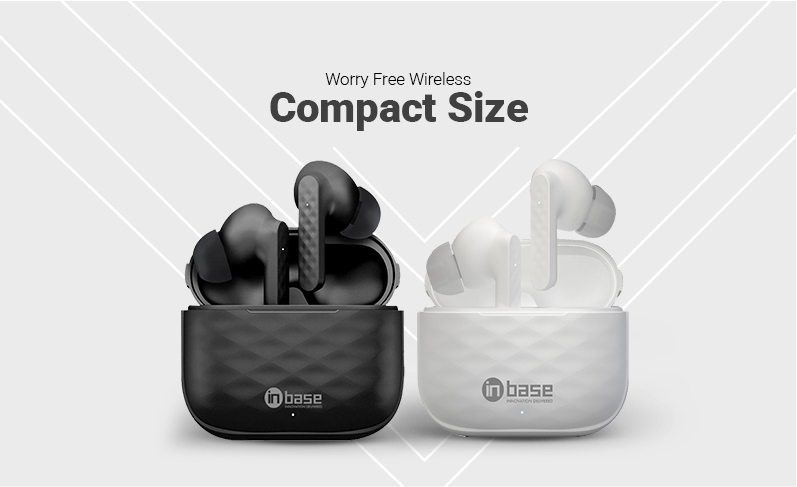 Compact Size
Small and Compact size with unique Abstract emboss gives a great feel and grip while using